To find out whether your provisional ballot was counted, enter your Provisional Voter Receipt number (nine digit number located in lower left corner) below.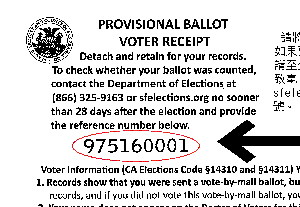 Voter information is used for official purposes only.
If you have any questions, please call the toll-free Provisional Ballot Inquiry Line at 1-866-325-9163 or e-mail us.